Let's never stop being 'starry eyed' about safety and health
Half a century ago a controversial committee report was published by the government in Britain, which led to momentous change and radically altered our approach to occupational health and safety. NEBOSH CEO Chris Payne offers his thoughts on the Robens Report and its lasting legacy…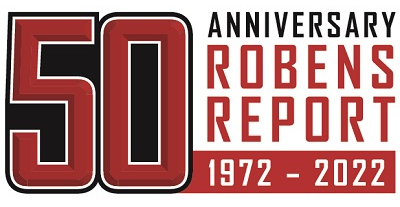 Fifty years on, it's easy to get nostalgic and "starry eyed" about the Robens Report of 1972. After all it was a report that led to the ground-breaking Health and Safety at Work Act (HSWA) 1974, which has influenced regulatory approaches around the world. It took work-related deaths in Britain from an undoubtedly underestimated figure of over 1,000 in the early 1970s, to around one tenth of that now. Of course, it also ultimately led to the creation in 1979 of the organisation I'm now proud to be part of, NEBOSH.
However, at the time of publication, and ever since to some extent, the report has had an air of controversy about it. For example, author Patrick Kinnersly once argued that the report pedalled a "dangerous myth" that accidents can be eliminated if we all just "pull together" (1). In his book 'Rules & Government' Robert Baldwin, claimed the Robens Report offered a "distorted" view of rules and enforcement and he too used the phrase "starry eyed", but in a negative rather than positive context.
In the main, criticism surrounded a key aspect of the report, that "those who create the risks are best placed to manage it." At the time, this firmly placed the onus on employers and employees to work together towards an over-arching aspirational goal of providing a safe place of work. Some regarded this as seeking to blame and shift responsibility away from regulators. However, I would argue that history has shown this not to be the case at all. Through NEBOSH, I see regulators, employers and employees cooperating every day to improve safety and health and a tremendous willingness to succeed.
Of course, it would be naïve for me to say this feeling is universal and that we do not have a significant way to go in reducing workplace deaths, injuries and ill health. However, I firmly believe in the tripartite system of cooperation proposed by Lord Alfred Robens fifty years ago and most importantly the example it sets. We all have a responsibility to keep each other safe and healthy. It's that simple!
Let's use the 50th anniversary of the Robens Report to re-emphasise this message, particularly as we emerge from a global crisis that has threatened us all in one way or another. If ever there was a time for "pulling together" around a "starry eyed" vision for better safety and health, it is now.
This is the first article in a new series by Chris Payne, NEBOSH Chief Executive.
---